The nation's movie critics have spoken. Members of the Dublin Film Critics Circle have, for the 11th year, announced their picks for Best Film, Best Director, Best Irish Film, Best Documentary and Best Performances from the ADIFF 2018 programme. The awards were supported by Limelight Communications for the second year running.
President of the Dublin Film Critics Circle Tara Brady said ''We're delighted to honour no fewer than four female filmmakers and a female cinematographer at this year's awards. That we did so without quotas reflects a diverse programme and a slowly changing industry landscape. How fitting in the year of 'me too' and 'time's up'.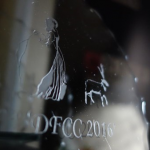 This year's jury was comprised of Brogen Hayes (movies.ie), Cara O' Doherty (Evening Echo), Chris Wasser (Herald), Daniel Anderson, David Turpin (No More Workhorse), Donald Clarke (Irish Times), Gavin Burke (entertainment.ie), John Maguire (Sunday Business Post), Nicola Timmins (Average Film Reviews), Paul Whitington (Irish Independent), and DFCC President Tara Brady (Irish Times).
2018 winners:
DFCC Best Film – Custody
DFCC Best Director – Chloé Zhao, The Rider
DFCC Best Irish Director – Rebecca Daly, Good Favour
DFCC Best Screenplay – Lynne Ramsay, You Were Never Really Here
DFCC Best Cinematography – Monika Lenczewska, Under the Tree
DFCC Best Actor – Charlie Plummer, Lean on Pete
DFCC Best Actress – Charlotte Rampling, Hannah
DFCC Best Documentary – So Help Me God
DFCC Best Irish Film – The Lonely Battle of Thomas Reid
DFCC Michael Dwyer Discovery Award – Coralie Fargeat, Revenge
DFCC George Byrne Maverick Award – Stephen Rea – Black 47
DFCC Extraordinary Achievement – Bill Morrison, Dawson City: Frozen Time
DFCC Jury Prize – Warwick Thornton, Sweet Country
DFCC Jury Prize – Kathleen Hepburn, Never Steady, Never Still
DFCC Jury Prize  – Jian Liu, Have a Nice Day
DFCC Jury Prize – Ryan Killackey, Yasuni Man
Tags: Dublin Film Critics Circle; Black 47; Irish film; The Rider; Custody; ADIFF