This Christmas Season, ten Dublin restaurants are supporting ALONE, the charity that cares for older people in need. Diners at the restaurants are being encouraged to make a €1 voluntary donation to ALONE when paying their bill up until the 31st December.
Chief Executive Officer of ALONE, Sean Moynihan said, "We are asking the public to support our Key to Dignity restaurant campaign, and donate €1 to help us provide homes for homeless older people. We guarantee that every cent donated will go towards purchasing and renovating properties for older people in need, all of our services are transparent and quality approved. There are currently almost 5000 older people waiting on social housing but in reality the figures are much higher. Older people are the forgotten homeless."
The restaurants that are participating are;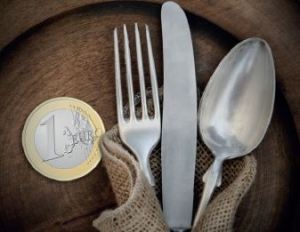 Bang, Merrion Row
Brasserie66, Dublin 2
Fallon&Byrne, Dublin 2
Cleaver East, Dublin 2
Bon Appetit, Malahide
Nancy Hands, Dublin 8
Abbey Tavern, Howth
Rock Lobster @ Harvey Nichols
The Counter, Dundrum Town Centre
Mourne Seafood, Dublin 2
All monies raised will go towards ALONEs 'Key to Dignity' Campaign to purchase and renovate properties for older people in need.