Ireland's premier online travel company, Click&Go, have a variety of Europe's favourite Christmas Markets and some lesser known alternatives on offer for this winter.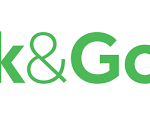 While record temperatures soar and Irish beaches bustle, we have slipped into the second half of 2018 and can now look forward to Christmas breaks. Traditionally taking place across Europe from the last weekend in November until the 6th of January, Christmas Markets attract millions of travellers from across the world each year. Offering an exciting mix of local artisan wares, tasty local treats and seasonal trinkets, these atmospheric markets are ideal for anyone looking for Christmas gifts or simply a winter getaway.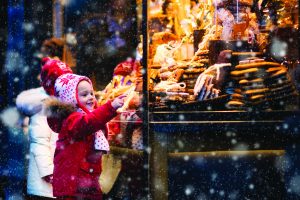 Traditionally popular markets can be found in Berlin, Budapest, Prague, Krakow and Vienna, with new alternative European markets now emerging to rival their charm and value. To highlight the selection available to Irish tourists, Click&Go have reviewed their most popular Christmas Market destinations, the best value deals and exciting alternative markets now available. The only travel agent with a genuine €1 deposit, Christmas Markets have never been so appealing!
Most popular Christmas Markets (based on Click&Go travel data):
Prague
Budapest
Vienna
Berlin
Krakow
Best value Christmas Markets for 2018 travel:
Brussels from €119pp
Wroclaw from €139pp
Budapest from €149pp
Berlin form €149pp
Prague from €159pp
Prices based on 2 people sharing including flights and accommodation
Alternative Christmas markets:
Wroclaw (Poland)
Discover Wroclaw, Poland's 'new Krakow', a stunning city perfect for a smaller budget in the run up to Christmas. A UNESCO World Heritage site on the Oder River, colourful townhouses surround the vast Market Square which is taken over by markets each winter. Affordable and an escape from the more well-known markets, Wroclaw offers a perfect break for couples and families alike.
Riga (Latvia)
Located on the Daugava River, the Latvian capital is renowned for it's amazing architecture and one of the world's greatest collections of Art Nouveau buildings. Filled with bars, eco-restaurants, themed markets, workshops, museums and music events, Riga makes for a different Christmas Market break. With carefully selected accommodation for all budgets and direct flights from Dublin, Click&Go is ready to make Riga your perfect winter city break.
Cologne (Germany)
The cultural centre of the Rhineland and one of Germany's largest cities, Cologne offers a great all-around experience for Irish tourists. A Christmas Market Express train connects four major markets, ensuring visitors will find exactly what they're looking for. Beyond the markets, there is plenty to explore from it's many museums, galleries and tradition Cologne Trade Fair.
Christmas Markets across Europe begin opening in the last week of November and run until the beginning of January. For more information on Christmas Market packages from Click&Go, including return direct flights and centrally located accommodation, please visit: www.clickandgo.com.