Embracing the Future
The 2015 Irish Travel Agents Association annual conference took place in Jerez, Spain today. Over 100 travel professionals attended the conference entitled 'Embracing The Future', where a range of speakers discussed past and future trends, business successes, planning for the future and the all important work life balance.
Opening the conference, Martin Skelly, President of the ITAA said, "The travel industry is a crucial sector in the Irish economy supporting in excess of four thousand jobs right across the country. The depth of knowledge, expertise, security and unrivalled service which travel agents provide customers is something that cannot be surpassed by online alternatives. Visiting new destinations is key for us to familiarise ourselves with new destinations for Irish holiday makers.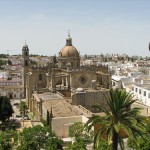 He continued, "We are very much delighted to be guests in this vibrant city midway between the sea and the mountains. Given the popularity of Spain with Irish holiday makers, it was an obvious choice for our conference, giving Irish travel professionals the opportunity to learn more about the hidden Spain."
Speakers at the conference included; CEO of Atlas Group and GoHop.ie Stephen McKenna, eCommerce and Digital Marketing expert Juan Cullen, professional trainer of Workplace Wellbeing Sheila O'Malley, European Sales Manager at Aer Lingus, John Keogh, Managing Director of Club Travel Liam Lonergan and expert in retail change Alan O'Neill.
Stephen McKenna, CEO of Atlas Travel Group and GoHop.ie said, "We are living in the digital age of clutter, there are thousands of results on Google for every search. Many might say that this is a threat to travel agents, but in fact it can be their greatest opportunity. People live busy lifestyles and busy people do not want to trawl thousands of results, websites and reviews to book their holiday. This is where people value a good, experienced specialist travel agent who can cut through the clutter and deliver a hassle free service."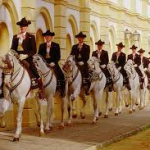 Juan Cullen, eCommerce and Digital Marketing specialist said "Travel is now more accessible than ever before, 80% of flights this year were booked directly by the consumer. To survive in this market travel agents need to alter their services and provide special experiences that set them apart from the generic. The future of travel agents is in niche, long haul and luxury travel – this is where an agent can really use their knowledge to add value for the customer. I think we are seeing a shift from 'travel agent' to 'experience agents'."
Liam Lonergan, owner and founder of Club Travel said, "When I started off in this business 'cheap' was a dirty word, but now if you don't use 'cheap' 'low cost' or 'best value' no one will pay attention. We have to embrace it."
Speaking about the future Lonergan said, "Travel agents need to automate back-end work, people are inefficient at administrative jobs. I have spent years engineering out mistakes through automation. My staff focus on selling which is what they are best at and it's what our business is built on, to me, productivity is about shifting the focus to sales".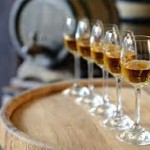 Pat Dawson, CEO of the ITAA said, "Jerez is in the province of Cadiz and it acclaimed worldwide for its sherry, fine horses, flamenco music and much more. We would like to thank our Spanish hosts, Turismo Andaluz, The Spanish Tourist Board, the Provincia de Cádiz Convention Bureau (PCCB), Aer Lingus and all of our sponsors for their kind and generous assistance with this important event."
The ITAA represents Ireland's travel Industry, bringing together 100 member companies covering 161 outlets in different towns and cities throughout the Republic of Ireland. ITAA members are licensed by the Commission for Aviation Regulation and are fully bonded providing full financial protection for their customers.
ENDS