The Irish Travel Agents Association (ITAA) is advising that Irish travellers and holidaymakers follow the advice of the Irish Department of Foreign Affairs when travelling to or from South Africa amid reports of a new Covid-19 variant detected in South Africa.  They are also advising affected holidaymakers in the country to follow the advice of the Irish Department of Foreign Affairs, local government in South Africa and their accommodation provider.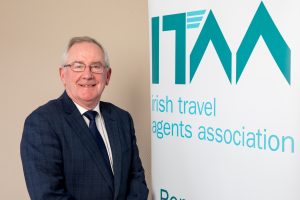 Pat Dawson, CEO of the ITAA, said, "Irish people travelling to or from South Africa at present are mainly business travellers or visiting friends and family. The number of holiday makers is minuscule.  The ITAA would always advise travellers to read the Department of Foreign Affairs travel advice for the country they are travelling to which we would recommend in this instance. This includes entry requirements and a link through to download the DFA Travelwise smartphone app that provides specific travel health advice for individual countries worldwide. Travelwise will advise travellers to follow local public health advice and to keep up to date on the country advice during their visit."
He continued, "The ITAA advice for any customer imminently due to travel on holidays or flights which includes South Africa should speak to their travel provider. Passengers who have booked flights directly with an airline and are imminently due to travel should contact the airline to discuss their options."
ABOUT THE ITAA
The ITAA represents Ireland's travel Industry, bringing together over 120 travel agent members and 70 affiliate partners. ITAA members cover over 140 outlets in different towns and cities throughout the Republic of Ireland. All travel agent members are financially guaranteed to trade in the Republic of Ireland.
Tags: Department of Foreign Affairs, DFA, ITAA, South Africa, Travel Agent