The Irish Travel Agents Association (ITAA) is disappointed to learn that Norwegian Air will be discontinuing all transatlantic flights to and from Ireland from 15th September. The move will affect flights from Dublin, Cork and Shannon Airports which serviced routes to New York, Boston and Toronto. These routes have been greatly affected by the grounding of the Boeing 737 Max aircraft.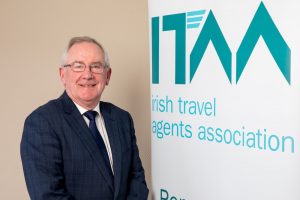 Pat Dawson, CEO of the ITAA, said of the news, "The ITAA is extremely disappointed by the news that three transatlantic routes to Ireland are being discontinued. Norwegian Air has been an important part of building passenger numbers through Cork and Shannon and we would like to see continued growth in our regional airports."
Dawson continued, "While there is plenty of choice in airline routes flying from Dublin, customers will suffer when it comes to competitiveness following the loss of Norwegian's transatlantic routes."
He concluded, "We understand that Norwegian Air will be working with passengers booked on transatlantic flights to make alternative arrangements or to offer full refunds. Anyone who has booked with a travel agent should contact their agent, who will manage all changes and minimise disruption to travel plans. When faced with travel disruption, booking with a fully bonded and licensed ITAA member will ensure that the holidaymaker is secured and supported throughout their travel plans."
Norwegian Air will continue all short haul operations from Dublin Airport to Copenhagen, Oslo and Stockholm.
ENDS
About the ITAA
The ITAA represents Ireland's travel Industry, bringing together 100 travel agent members and 70 affiliate partners. ITAA members cover over 140 outlets in different towns and cities throughout the Republic of Ireland. All travel agent members are licensed by the Commission for Aviation Regulation and are fully bonded providing full financial protection for their customers.
Tags: airline, airlines, cancelled flights, flights, Irish Travel Agents Association, ITAA, Norwegian Air, Pat Dawson, Transatlantic