Just Energy is going green this Spring. For new customers that sign up from Friday 30th March until Sunday 15th April, 100% of the electricity provided by Just Energy will be 100% green free of charge, sourced from renewable sources.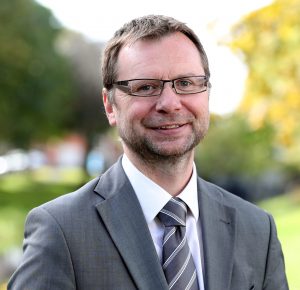 Mike Cody, Ireland Country Manager, Just Energy, commented "Whether you want to fix your bill for 12 months or go unlimited, 100% of the electricity we provide will come from green sources for the duration of your energy contract."
Just Energy is the only energy company in Ireland to offer an unlimited tariff; a unique product for residential customers that removes the uncertainty associated with typical energy tariffs. Customers gain the ability to fix their home gas and electricity bills, whatever the weather, for a full year. The Rate Saver tariff guarantees customers a fixed monthly bill over 12 months.
Just Energy, which recently received the "Best Energy Price Plan (New Customer)" Award at the Bonkers.ie National Consumer Awards, entered the Irish market in September 2017 with a broad range of new energy solutions that offer Irish consumers control over their household bills.
Those wishing to take advantage of the Just Energy Spring Green offer and consumer-focused tariffs can visit the website www.justenergy.ie or call 1850 858 110.
ENDS
Note to the Editor
About Just Energy Group Inc.:
Established in 1997, Just Energy (NYSE:JE, TSX:JE) is a leading retail energy provider specializing in electricity and natural gas commodities, energy efficiency solutions, and renewable energy options.  With offices located across the United States, Canada, the United Kingdom, Ireland Germany, and Japan, Just Energy serves approximately 1.5 million residential and commercial customers providing homes and businesses with a broad range of energy solutions that deliver comfort, convenience and control. Just Energy Group Inc. is the parent company of Amigo Energy, Green Star Energy, Hudson Energy, Tara Energy and terrapass. Visit justenergygroup.com to learn more.
Just Energy expanded beyond North America in 2012 when the company began marketing electricity to commercial customers in the United Kingdom under the Hudson Energy brand. That followed, in 2013, with the launch of Green Star Energy which markets electricity and natural gas to UK residential consumers. Just Energy's global footprint further expanded in 2016 with its entry into Germany. Just Energy entered the Ireland market in September 2017, offering electricity and natural gas to homes and businesses across Ireland.