Ireland's largest consumer show was held this weekend in the RDS Simmonscourt
Dublin, Sunday 26th January 2020 Holiday World Show Dublin celebrated its 30th anniversary this weekend by welcoming 45,400 guests to the RDS Simmonscourt for the Show's biggest year yet, with a 15% increase in figures from last year. Holiday World Show is Ireland's largest travel exhibition, which offers visitors the chance to meet over 2,000 travel industry professionals from around the globe to plan the holiday of their dreams.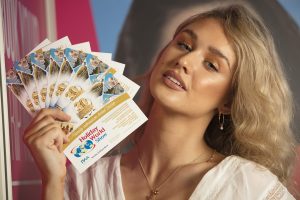 From seasoned overseas travelers to those making their 'international debut', the Holiday World Show gave visitors an opportunity to experience the world in an authentic and exciting way. Attendees had an opportunity to speak to a myriad of travel and tourism experts on hand at the show for one-to-one guidance, insider info, and tip to ensure a terrific holiday at the best price!
Visitors gained insights into all kinds of holidays, from safaris in Africa, cruises along the Caribbean, fantastic Home Holidays and adventure trips to name just a few. Along with the numerous exhibitors' stands, the Show also offered a wide range of multicultural entertainment and kids' entertainment as well as competitions, attractions and special show-only deals.
The attendance at the annual event demonstrates the Irish consumer's preference for booking holidays with trusted, knowledgeable and experienced travel experts from around the world.
John Spollen, President of the ITAA stated, "This has been a tremendous year for Holiday World Show, with record attendance and new exhibitors joining old favourites to make this year's show the best yet. This comes at an opportunistic time of year, as people are beginning to plan their holidays. Bookings are up this year, showing confidence in the country and our economy. The most popular trends for holidays this year are soft adventure holidays, active holidays and cruise holidays, with an increased interest in trips to exotic, far-flung destinations. The show really is a wonderful way for travel professionals to meet with the public and promote their destinations and offers."
Moncef Battikit, from the Tunisian National Tourist Office, stated, "It's an amazing show, its continuous success reflects one thing, the full commitment of its organisers"
Barney McLoughlin of Donegal Tourism praised the Show for the promotional opportunities it creates for exhibitors, stating, "Holiday World Show is an excellent promotional platform for the greater Dublin market for a Donegal home holiday experience any time of the year."
Rosanna Neophyton of Tucan Travel is a newcomer to the show, and said, "This year was my first time exhibiting and it was really great experience! It generated to lots of leads, promotions and sales for our company, which is fantastic!"
For up to date information on Holiday World Show see www.holidayworldshow.com or follow the show on Facebook (@theholidayworldshow), Twitter (@Holworldshow) or Instagram (holidayworldshow).
Tags: book your holidays, escape, Europe, holiday deals, Holiday World Show, Holidays, RDS Simmonscourt, sun, Travel