UNHINGED, the highly anticipated, explosive new thriller starring Academy and BAFTA Award-winner Russell Crowe, will be the biggest movie released in Irish and UK cinemas since March when it opens tomorrow, Friday 31 July.
Find where you can see UNHINGED on the big screen near you at https://unhinged.film/
UNHINGED takes an ordinary, everyday incident to its most terrifying conclusion in telling the story of a mother (Caren Pistorious SLOW WEST) who leans on her horn at the wrong time, to the wrong guy (Crowe).  'Road rage' doesn't begin to describe what he's about to do to her and everyone she knows.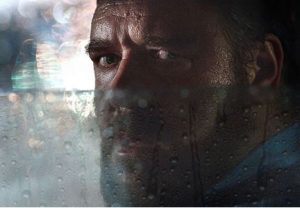 Directed by Derrick Borte (AMERICAN DREAMER) UNHINGED is written by Carl Ellsworth (RED EYE, DISTURBIA) and produced by Lisa Ellzey (WARRIOR, KINGDOM OF HEAVEN).
UNHINGED WILL BE RELEASED ONLY IN CINEMAS FROM 31 JULY
#unhingedmovie
ASSET LINKS
IMAGES ARE AVAILABLE TO DOWNLOAD HERE
Tags: Altitude Films, Carl Ellsworth, Derrick Borte, Liza Ellzey, Russell Crowe, Thriller, Unhinged, Wildcard Distribution