International speakers come together in Dublin to discuss new research findings on conditions of Spina Bifida and Hydrocephalous
Limelight Communications was delighted to be involved in the Annual World Conference hosted by Spina Bifida Hydrocephalus Ireland on Friday June 11th and Saturday June 12th in Citywest Dublin. The congress, which is an invaluable resource for patients and family alike, is an international meeting which enables families from diverse countries and cultures to explore the common challenges presented by Spina Bifida and Hydrocephalus and to learn from each other.
Ireland has the second highest instance of Spina Bifida and Hydrocephalous in the world and this group of international speakers discussed and debated various aspects of care and the latest in research related to the conditions.
In particular Dr. Timothy Brei and Dr. Kathleen J Sawin discussed the issue of enhancing Independence in adolescents with Spina Bifida with reference to their research. Both speakers stressed the importance of early identification of individual priorities, action plans to achieve these priorities and multiple practice opportunities which are necessary to achieve these important skills for independent living and full participation in society.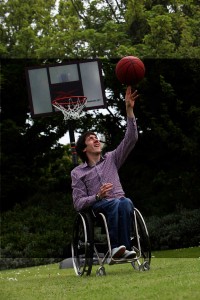 Another speaker, Dr. Trudi Edginton discussed the findings from a two year ASBAH funded project that highlights the importance of assessing cognitive functioning and assessing the perceptions of individuals and their caregivers to increase their awareness and understanding of the specific cognitive and behavioural patterns associated with Spina Bifida and Hydrocephalus. Many individuals with Spina Bifida and Hydrocephalus experience difficulties with memory, language and attention, however a lack of understanding of specific strengths and weaknesses in each of these areas can lead to inaccurate perceptions and expectations of intellectual and behavioural functioning.
Eastenders actor David Proud was on hand to discuss his experiences living with the condition of spina bifida will offering inspiring words of wisdom and motivation for others in his position.
Speaking on the conference George Kennedy, CEO of Spina Bifida Hydrocephalous Ireland has said, "It was an invaluable and stimulating opportunity to meet with people from the Spina Bifida and Hydrocephalus community. It enabled patients and families to seek advice from prime specialists in the area. This is a conference that highlighted not only new findings and care methods, but also preventative measures as well."